Value for the Long Run
---
LSV's Founder/CIO/CEO, Josef Lakonishok participated in a Virtual Roundtable on October 28th, 2020 titled "Value for the Long Run." Josef discussed growth rates, today's parallels to the 1990's technology bubble, and the reality of investing in index funds.
Please visit our Zoom recording to view the event in full, recorded October 28th, 2020.
A transcription of the event highlights can be found here.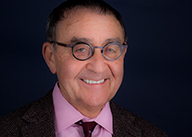 ---
Event Highlights